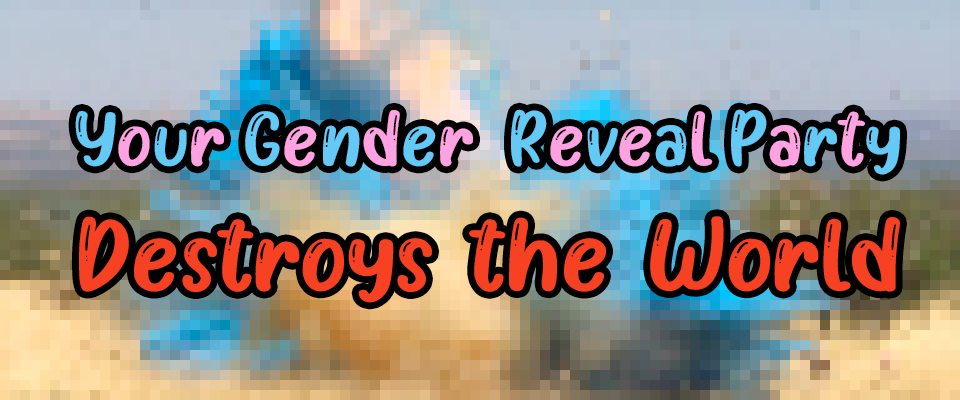 Your Gender Reveal Party Destroys the World
YOU ARE A HETEROSEXUAL HAPPILY MARRIED MAN OF A NORMAL GENDER. YOUR BEAUTIFUL, VIRTUOUS, GOD-LOVING WIFE IS PREGNANT. IT IS TIME TO PLAN THE GENDER REVEAL PARTY FOR YOUR BABY (WHO WILL BE A BOY OR A GIRL)! LET'S GET 'ER DONE!!!
Your Gender Reveal Party Destroys the World is an extremely low-effort Twine game that was made within 48 hours. This is a work of fiction. Names, characters, businesses, events and incidents are the products of the author's imagination. Any resemblance to actual persons, living or dead, or actual events is purely coincidental.

Content warning: Although this is meant to be an act of over-the-top, tongue-in-cheek satire, this game does portray a type of gender essentialism + sexism that some may find retraumatizing or disturbing. There are one or two naughty swear words and also a gay bird named Rock Hudson.

Comments
Log in with itch.io to leave a comment.
i wanna be apolcalypsegender <3
incredible. i was screaming the whole time (i was on fire).